Berkeley Barb Reunion Panel (8/13/15)
---
The Gender Revolution
The Gender Revolution
: Judy Gumbo Albert, Alta, Anne Weills, Jane Scherr, Ruth Rosen, Judy Juanita, Fran Beal, Alexandra Hart Jacopetti, Denise Kaufman, Gretchen Lemke-Santangelo, Trina Robbins, and Mary Wings at the San Francisco Library
---
The Anniversary in a Nutshell...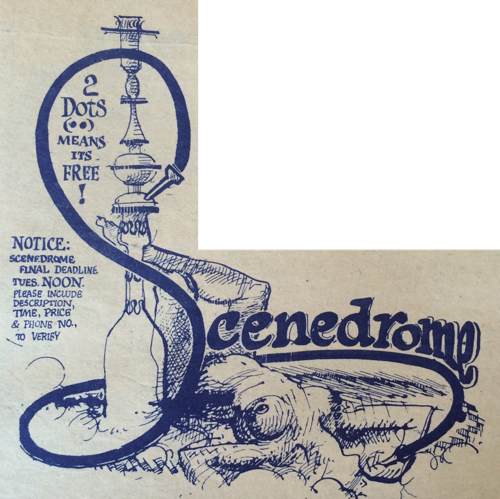 UPDATE
: Be sure to check out
Ken Wachsberger's article on the reunion celebration
.
A big thank you
to the Berkeley Main Library and Jef Findley for hosting our Barb speakers and discussion panels on August 13 as well as the historical exhibits, which will be on display until Friday, August 28th.
The art and photo exhibit at the Art House Gallery was a great warm-up for the events that followed. Thanks to Harold Adler for hosting us, it was wonderful to get to meet so many of you in such a nice, comfortable setting.
The reunion party was attended by almost 150 people, including Barb vets, contributors, supporters, the press, and friends and family. If there was one complaint, it was that everyone wanted more time to just be with each other. A big thanks to our wonderful entertainers at the concert that night, we especially loved Scoop's piece and Joe McDonald's tribute to Dr. Hip, followed by a rousing sing-a-long version of "Fixin' to Die Rag." (Yes! We still know the words!)
The day of speakers and panels was fascinating. Comix illustrator Trina Robbins and Dr. Eugene Schoenfeld (Dr. Hip) were the popular bookends for the two panels and poetry reading by Alta. The panel of Barb vets offered perspectives spanning the full 15 years of Barb history, and the academic analysis helped place the Barb's impact within the larger framework of the underground press. It was satisfying to see the Barb get the credit it is due. (As one guest put it: "Thank you! The Barb changed our lives when we were young!")
The film fest was another very satisfying event. Mel Vapour hosted us at the East Bay Media Center and provided a very comfortable venue for the series of films we were able to obtain for the occasion. Thanks to the filmmakers for their insights and feedback.
What's New?
We now have a link to the digitized issues of the Berkeley Barb.
It is a nearly complete version and has many neat features, like keyword search to make browsing easier, and a text option that allows you to download individual articles. Please check it out and let us know what you think!
---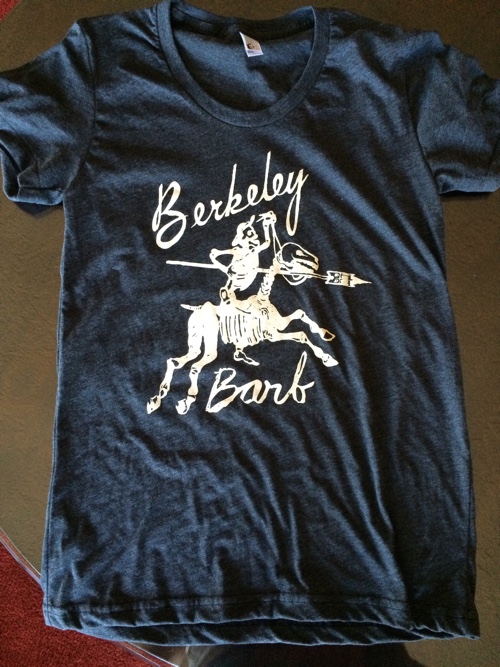 The limited-edition t-shirts are all gone! Hopefully you picked one up before they ran out.
---
Copyright © Berkeley Barb . All Rights Reserved.